Monday 29th June 2020
Hello Lions and Tigers!
We hope that you have had a lovely weekend and are now ready for some more learning.
On the front of your folder is either a yellow, blue, or red sticker. Please complete the activity with your grown up that matches the colour on your folder.
Remember to share your reading book or another story every day, this is the most important thing you can do!
If you have a phonics folder, please continue to practise the sounds you have already been taught. Make sure that you can use the sounds you know to read unfamiliar words.
English – All groups: This week we would like you to start planning your own adventure story using the characters of Aladdin and Jasmine! First, you will need to think of an evil character to be in the story. You could choose someone like the evil man in the story from last week or use an idea of your own. Draw the character and write adjectives to describe him/her. Don't forget to give him/her a name.
Children in Yellow group will need support to write their words, try to use phonics where you can to help with spelling.
Maths – using number facts to check calculations
Parents – different ways that calculations can be checked: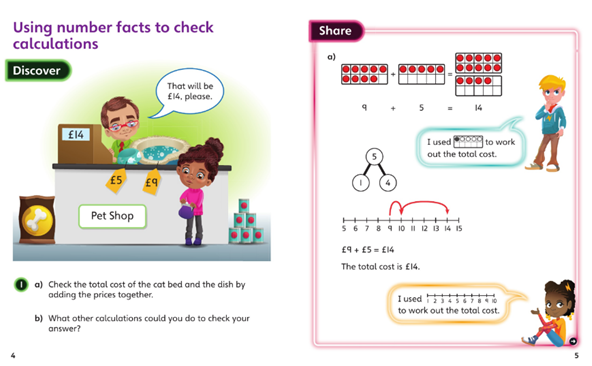 Red and Blue
Complete the following calculations and show how you can use other calculations to check your answers.
I buy crisps for 35p and a drink for 62p. How much do they cost all together?
Liz had 65 sweets, she gave her sister 22. How many sweets did she have left?
Tim has 60p. Jake has 25p more. How much money does Jake have?
A class has 13 boys and 19 girls. What is the total number of pupils?
Yellow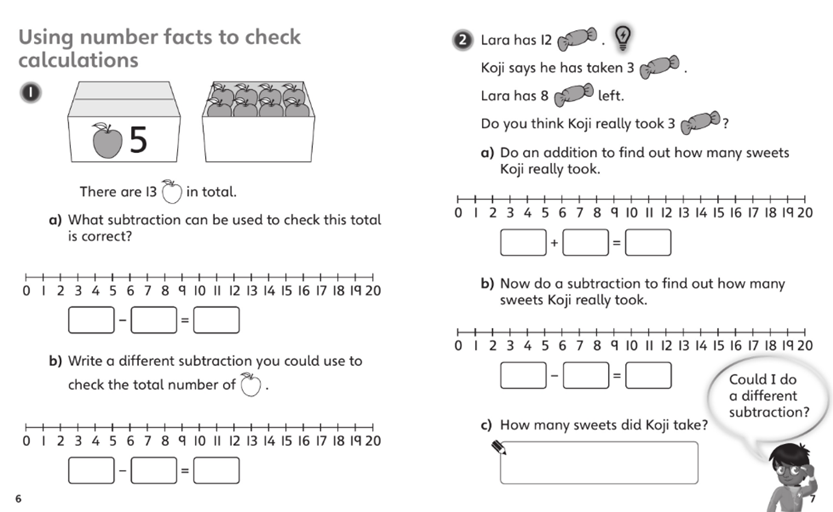 PE – use Just Dance or Go Noodle videos. If the weather is good you could go for a short walk or jog!