Tuesday 23rd June 2020
Hello Crocodiles,
Here are today's home learning activities:
Phonics-
Please can you run through each letter of the alphabet with your child on the video below- encourage them to say the sound for each letter.
Introduce o:
O as in orange
Can parents/carers read the following sounds and see if your child can blend them together? (Can your child hear the word from hearing you say the individual sounds)
o ff
h o t
t o p
o n
m o p
Can you complete some or all of the activities on ONE of the two following sheets?
Physical Development- PE
Can you complete the following superhero training sheet to become a superhero yourself?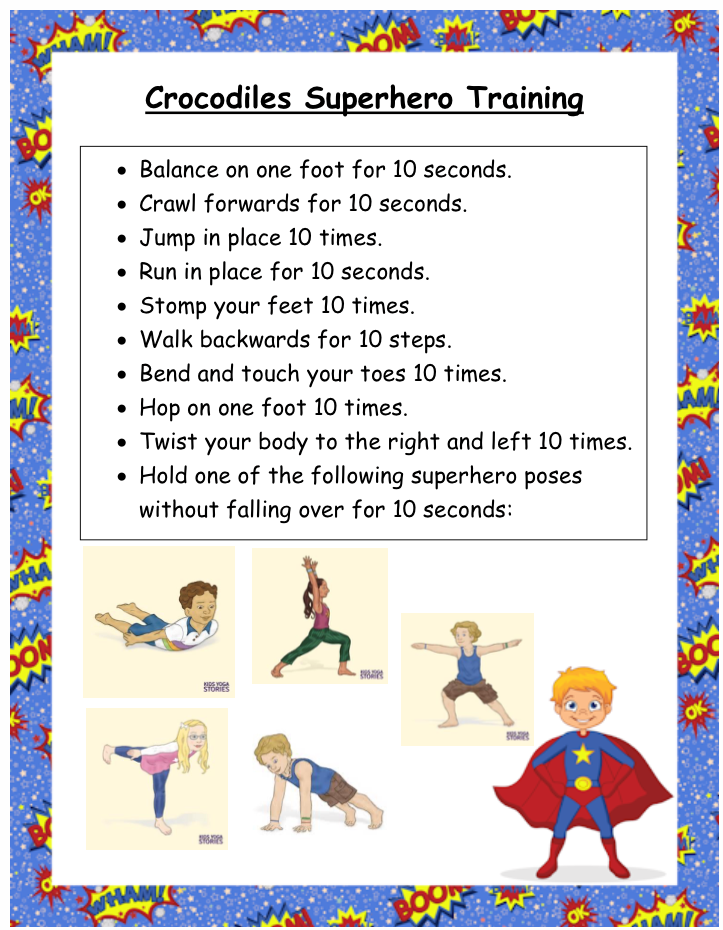 If you could be any superhero who would you be?
Why have you chosen that superhero?
Thank you,
Miss Crossley