Monday 22nd June 2020
Hello Crocodiles,
I hope you have had a fantastic weekend! We are continuing with our Superhero theme and our story from last week 'My Mum is a Supermum!'
Here are today's home learning activities:
Literacy & PSED–
What happened in our story last week?
What did Milo think his mum might be?
Please watch the following clips to hear the next part of our story:
Milo wanted to test his mum by hiding upstairs. Have you ever played a game at home where you have had to hide and someone has had to find you?
What was it called?
Hide and Seek!
Can you take turns and play hide and seek with someone in your household today?
Understanding the World-
Can you use a superhero toy/ any plastic toy to complete one of the two following activities.
Can you choose a toy that sinks and show your child by placing it in a tub of water. Ask your child if they can think of any way in which they could help the superhero/ toy to float? What could we use? How could we attach it to the toy? Remind your child about the floating/sinking activity we did with boats. What material was good for floating?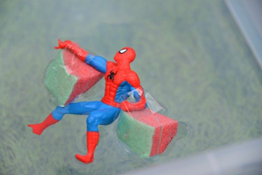 2. Can you place a superhero/ plastic toy into a small tub of water & place into a freezer overnight. The next day show your child how Elsa has frozen their toy and we need to help get it out of the ice. Can your child come up with their own ideas on how to melt the ice and help their toy escape?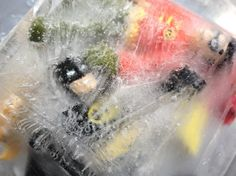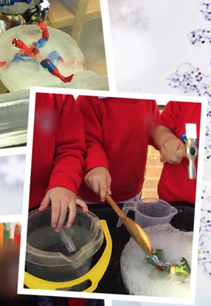 Thank you
Miss Crossley