Thursday 2nd July 2020
Hello Lions and Tigers!
We hope that you enjoyed yesterday's activities and are ready for some more!
On the front of your folder is either a yellow, blue, or red sticker. Please complete the activity with your grown up that matches the colour on your folder.
Remember to share your reading book or another story every day, this is the most important thing you can do!
If you have a phonics folder, please continue to practise the sounds you have already been taught. Make sure that you can use the sounds you know to read unfamiliar words.
English – All groups
Today we would like you to explain how Aladdin and Jasmine escaped from the evil person and returned to their palace. Try to use adjectives and conjunctions to make your story interesting. This is the last part of your story.
Maths
Making number bonds to 20/100
Parents – this image explains the different ways to check.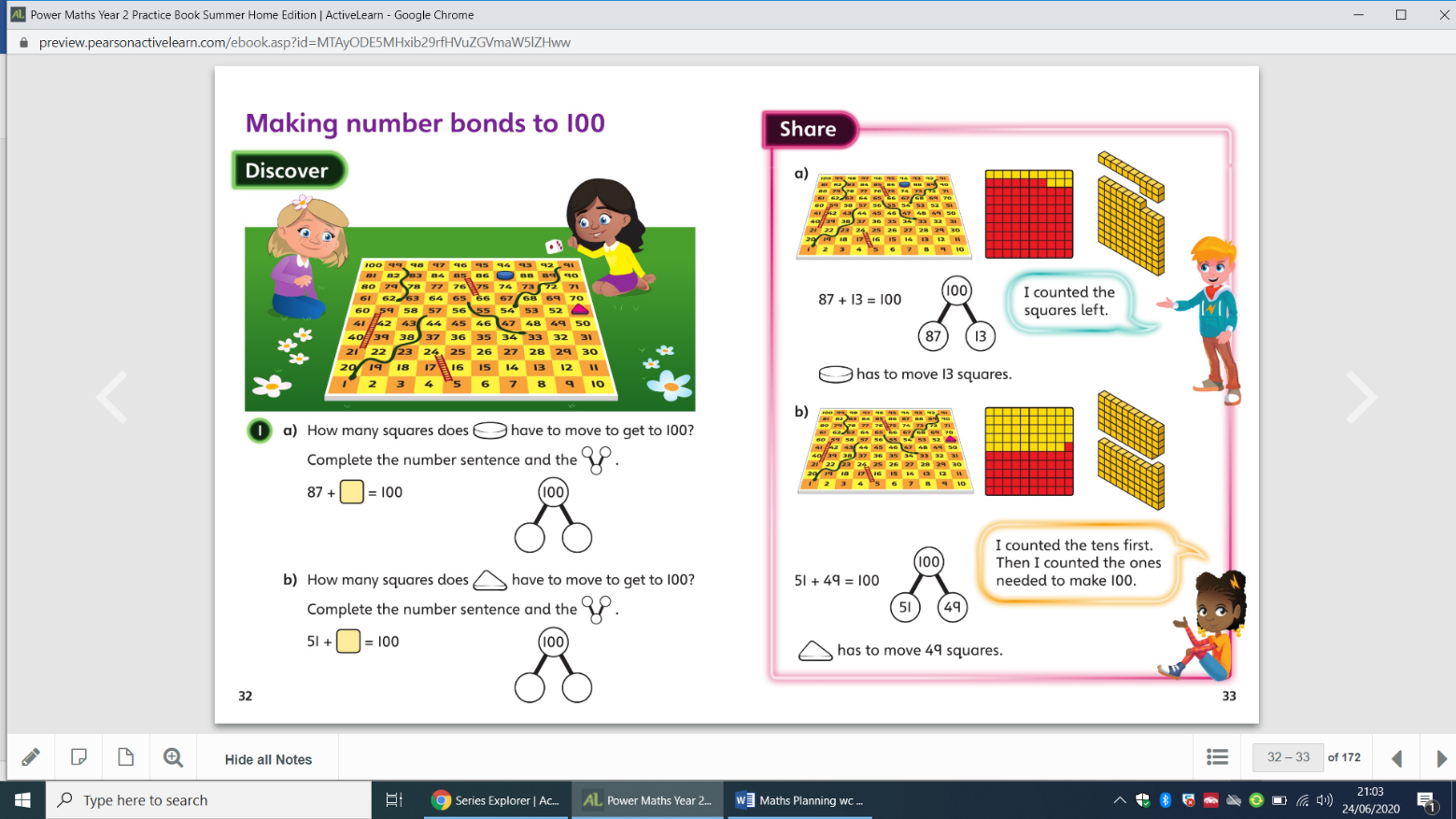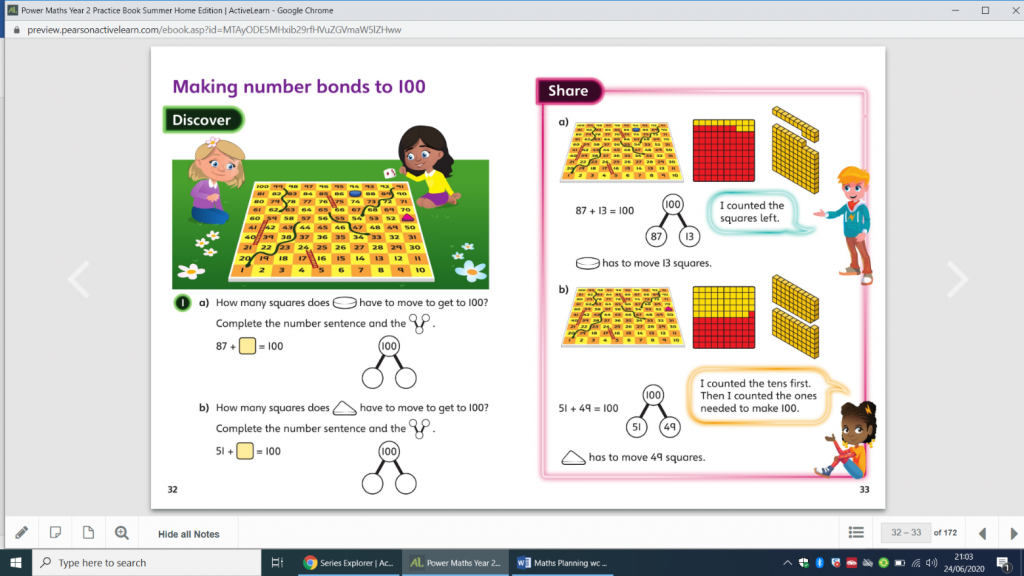 Red and Blue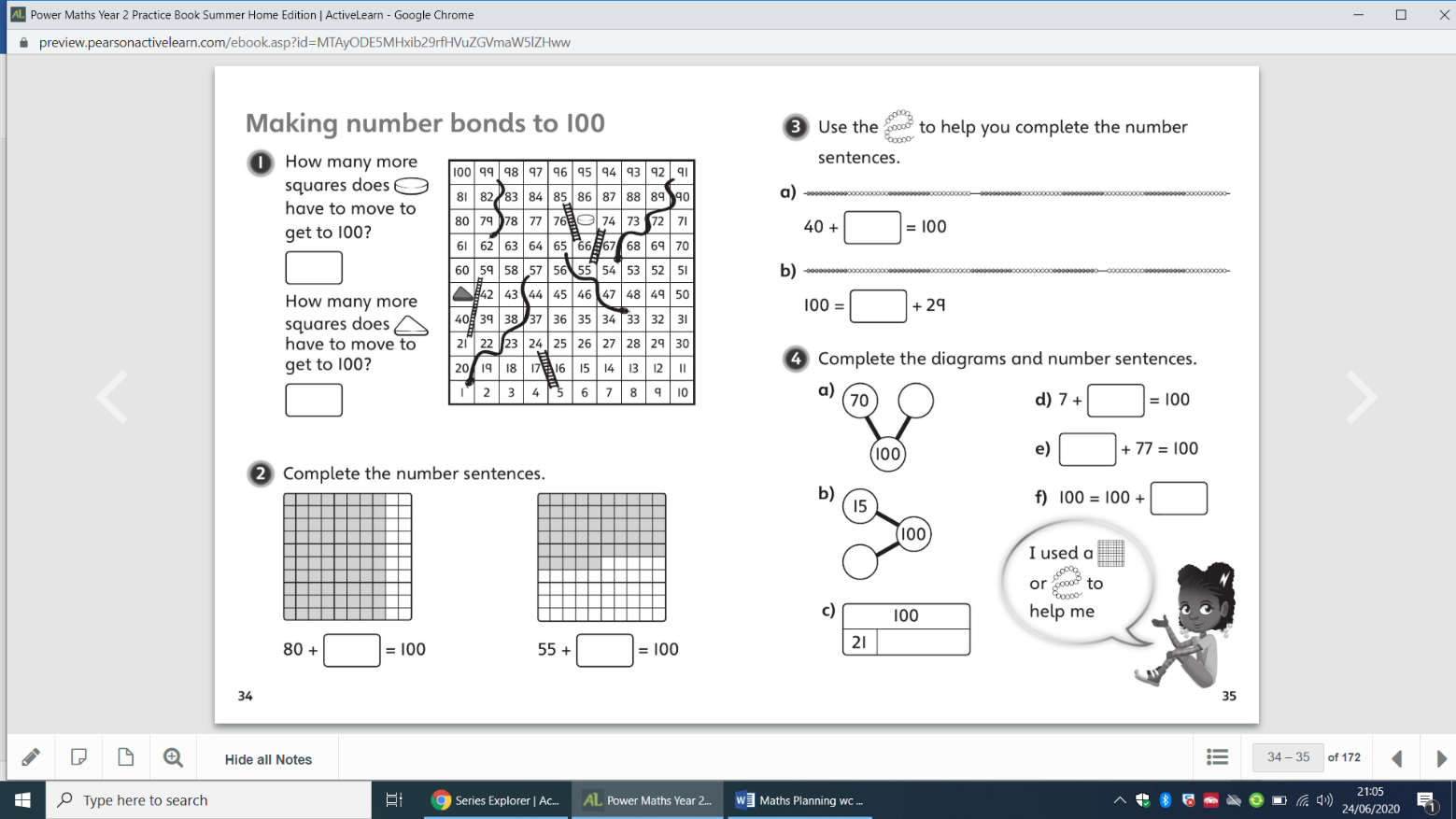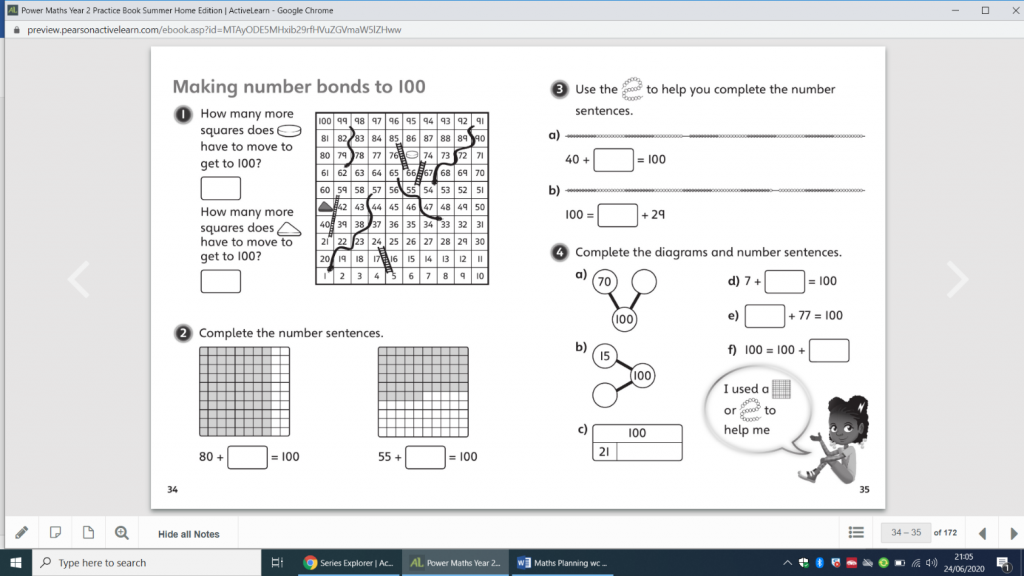 Yellow
Can you write a list of number bonds to 10? E.g. 3 + 7 = 10
Now use those number bonds to help you work out the answers to these questions.
13 + ? = 20 12 + ? = 20 15 + ? = 20
6 + ? = 20 10 + ? = 20 18 + ? = 20
11 + ? = 20 4 + ? = 20 17 + ? = 20