Friday 17th July 2020
Hello Crocodiles,
We have reached the last day of our school year. I hope you have enjoyed taking part in our home learning. Thank you so much for all the lovely emails, pictures and tweets. I am so proud of all of you for looking after others at this time and for all your hard work at home and at school!
Please also give a huge hug to your grown ups for doing such a fantastic job of being a parent and teacher at home!
Today could you make your grown ups at home a special card or crown to say thank you?
Thank you so much for all the learning, smiles, cuddles and laughter. We will miss you all. For one last time we wanted to sing our goodbye song with you all.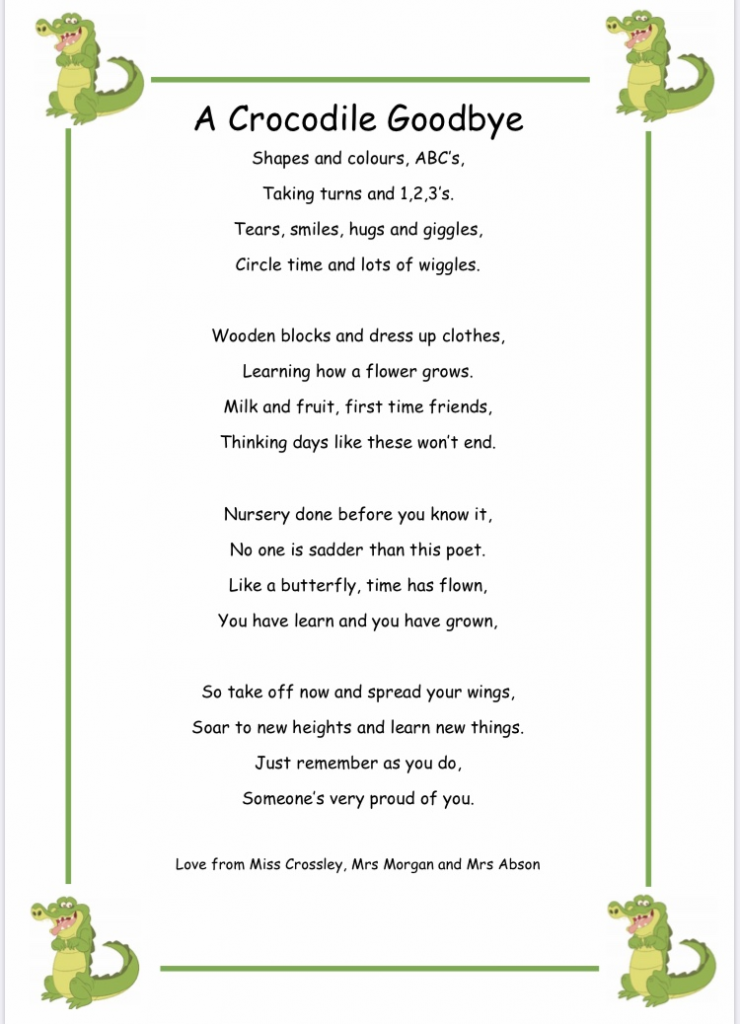 Have a lovely summer!!
Love from Miss Crossley, Mrs Morgan and Mrs Abson