Friday 15th May 2020
Hello Crocodiles,
Happy Friday! Here is Ava singing our days of the week song. Can you sing it with her today?
Here are today's home learning tasks:
Physical Development- Fine motor
Can you help a family member to peg out washing on a washing line or practice placing pegs on a household objects such as a cup.
Can you open the peg using one hand only!
Pegs are great for building fine motor muscle, coordination and developing good pencil grip.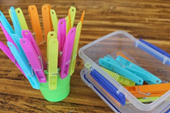 How many pegs did you use?
Expressive Arts & Design-
Can you use ANY materials in your house to create your own car or bike?
How many wheels do you need?
Don't forget the key features- e.g handlebars/ pedals for a bike or windows and steering wheel for a car.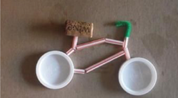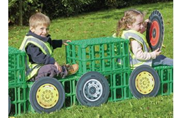 Once you have built your car or bike pretend to go on a journey with it. Don't forget to put your seatbelt or helmet on and stop for red lights!
Thank you & have a lovely weekend!
Miss Crossley