Thursday 16th July
Hello Crocodiles,
We hope that you are enjoying this weeks activities.
Any home learning you complete this week can be sent to your new class teacher now you know what class you will be in:
For our January 2020 starters staying in Nursery please email:
crocodilesclass@purston.wakefield.sch.uk (For Miss Millward)
For our children moving up to full time Reception in September please email your class email below:
monkeysclass@purston.wakefield.sch.uk (For Mrs Hall and Miss Howitt)
elephantsclass@purston.wakefield.sch.uk (For Mrs Gascoyne and Miss Crossley)
Can you talk with a grown up about the things you are good at- e.g. this might be drawing, writing, climbing, singing, sharing with your friends?
Can you take a picture or video of you talking about what you are good at or draw or write these things down with help for your new teacher/s?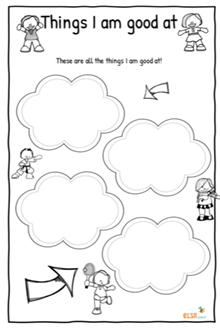 Can you draw a cloud and cut it out (maybe ask a grown up to help you) find some paper and write words that describe you. Funny, smiley, happy, sporty etc.
You can then bring this in September to show your new teacher.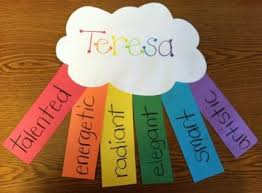 Thank you
Miss Crossley