Home Learning Monday 13th July 2020
Hello Monkeys and Elephants,
We have reached the end of half term. This week we are going to look back at your time in Elephants and Monkeys and look forward to your new adventure into Year 1 class.
Literacy–
Read the story of the very cautious caterpillar.
Talk about how you feel about moving to your new class. What are you looking forward to?
In your workbook…
Draw a butterfly with 4 wings.
My friends are…
I like learning…
I am good at…
I want to get better at…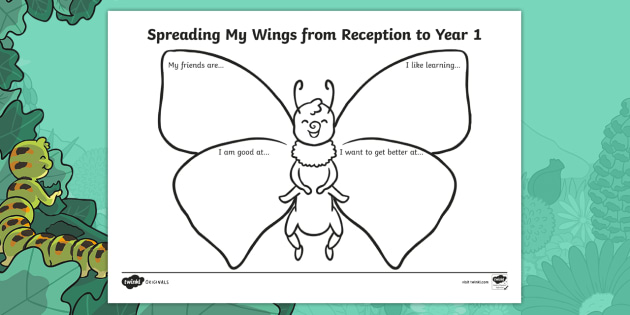 Red– Remember use your phonics to sound out the words you need, use your tricky word tree for words that do not sound out and remember finger spaces
Blue –Children in blue group are getting good with their writing but will need some support. Remember use your phonics and listen to the sounds in the words you need and have a really good go with your letter formation.
Yellow– Children in yellow group will need you to write the word so they can copy the writing.
Now that you know which class you will be in next year you could send an email of your work to them.
giraffesclass@purston.wakefield.sch.uk
kangaroosclass@purston.wakefield.sch.uk
Thank you.
Mrs Gascoyne, Mrs Hall & Miss Millward