Good morning Kangaroos and Giraffes,
Phonics
Today in phonics, we would like you to make up some alien names, using the letter groups that we have been looking at this week – oa, ee, oo, ar
Can you write the alien names in your workbook and draw a picture of what the alien might look like?
Can you write a silly sentence about your alien?
English
THE DRAGON IS STILL MISSING!
We need to find the dragon, and we need your help!
We would like you to design a 'missing poster' for your dragon.
Things to put on the poster.
Picture of the dragon
Name of the dragon
What the dragon looks like – colour, height, and length of tail.
Character – is it mean, kind, terrifying, helpful, sly?
Why it is wanted
Reward!
Design and Technology
Kings and Queens in the medieval times had the most fantastic banquets. They ate some very interesting foods! Have a look on the internet at some of the food. Some banquets had 7 courses! Can you imagine eating 7 courses of food! That is a lot.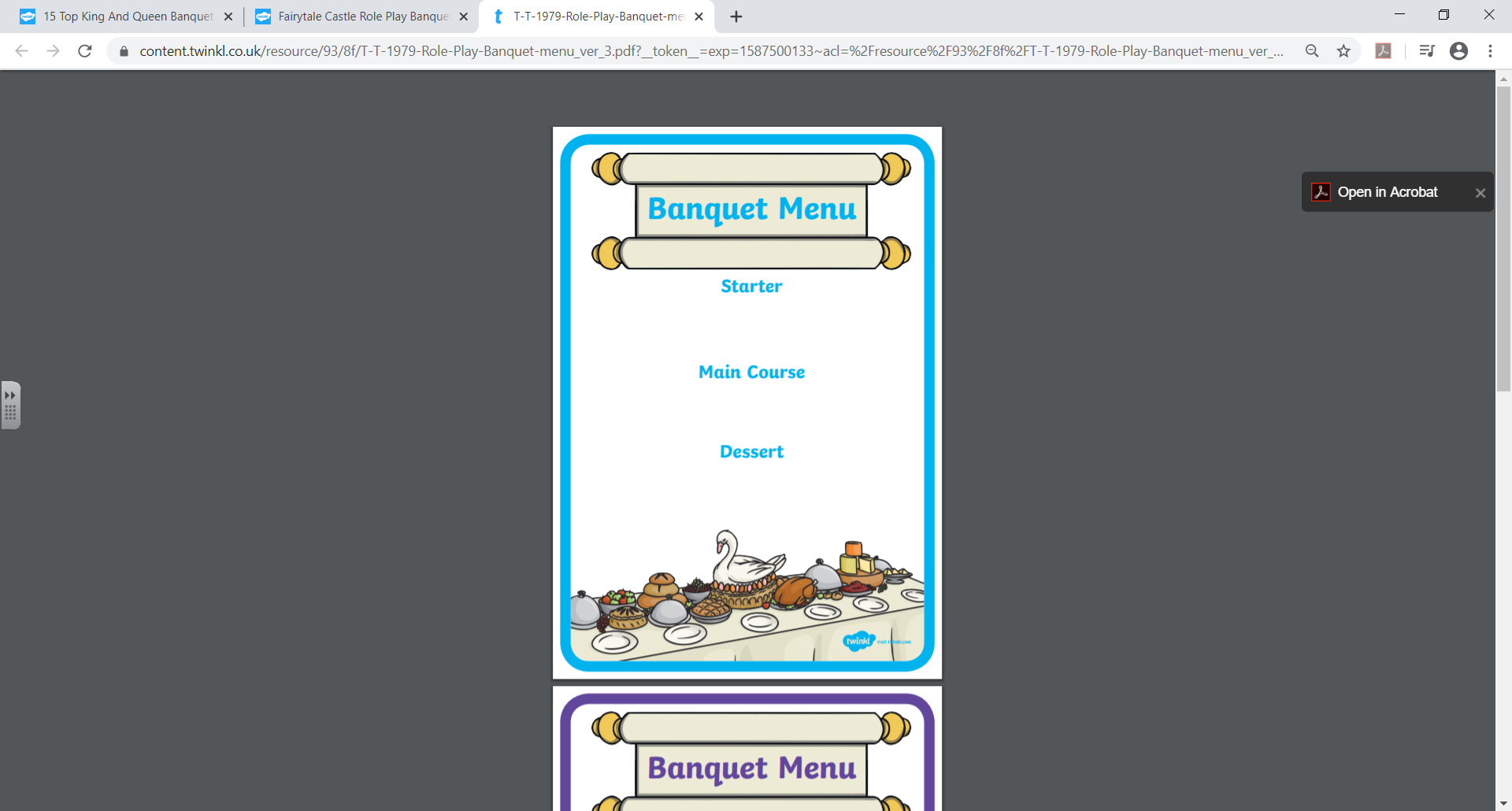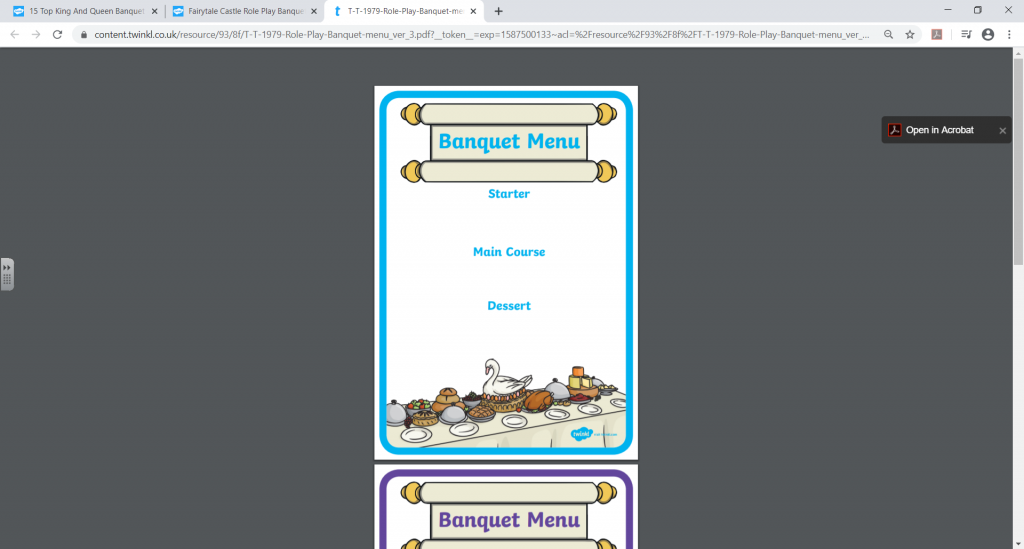 Now we want you to design a banquet fit for a King and Queen, what exciting foods are you going to serve. You could look at some recipe books with your grown-up and even help make some of the food. Please send us pictures if you do!
Don't forget to get your grown-up to email us with any of the work you have been completing.
Have a lovely weekend. Remember to stay home and stay safe.
From Mrs Eades and Mrs Attwood