Giraffe class have settled in fantastically to their new class and have adapted so well to all the changes at this strange time.
They have started so well and have been impressing me so much with their super hard work.
Maths
We have completed lots of outdoor learning in Maths, focusing of numbers to 10.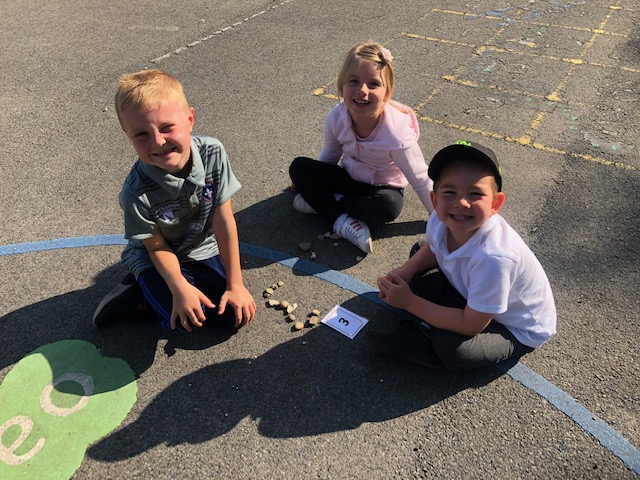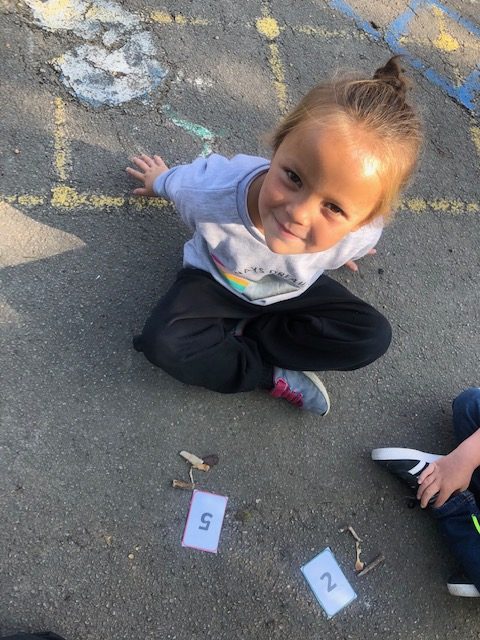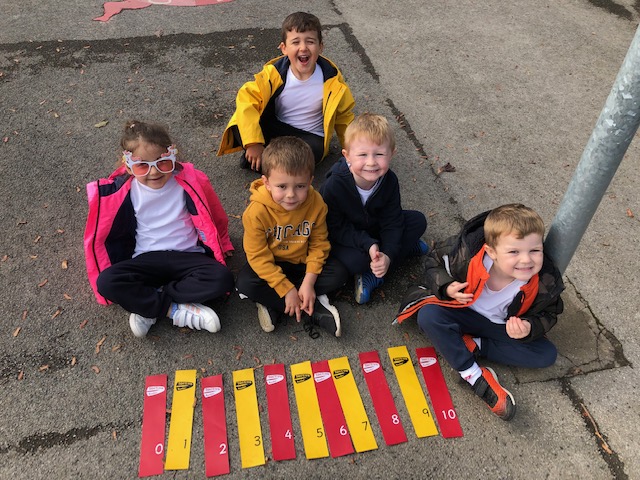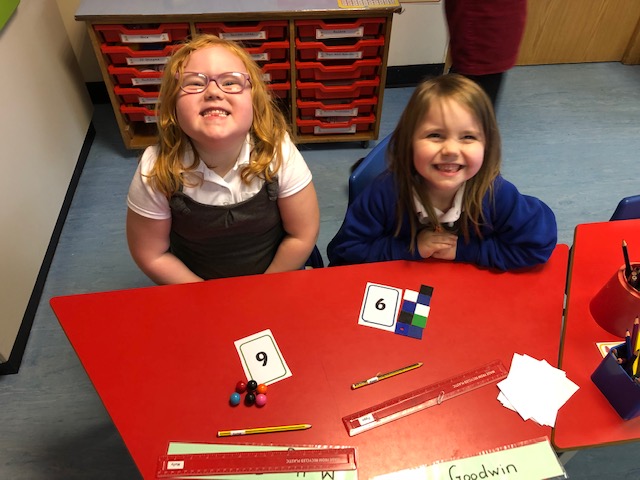 Topic
In our topic we have been looking at our body and naming the different parts. We used ourselves as models and wrote labels for the different body parts.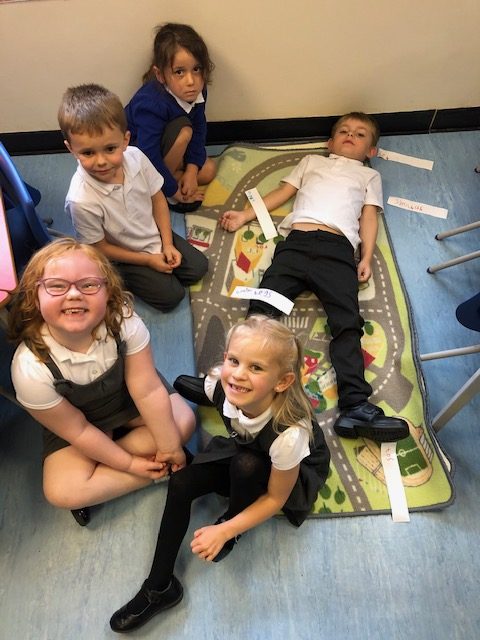 We also carried out some investigations to see which body parts were the best for completing different jobs.